Movie of the Night is an interesting site where you can search for movies you may like.
What's different is you can search based on the streaming services to which you subscribe … and then further segment by genre, actor, released year, etc.
For illustration purposes, I completed the template as you can see below. I looked for dramas released between 2005–2010, in English, highly rated and with no limit on the runtimes. I set it to look for movies available on either Netflix, Paramount+ or Showtime to see what turned up.
The result produced more than 50 movies which are presented in a list. You can see the first page of the results, below. If you prefer, you can choose to see the suggestions one at a time with additional details for that specific movie.
 Pretty cool, huh?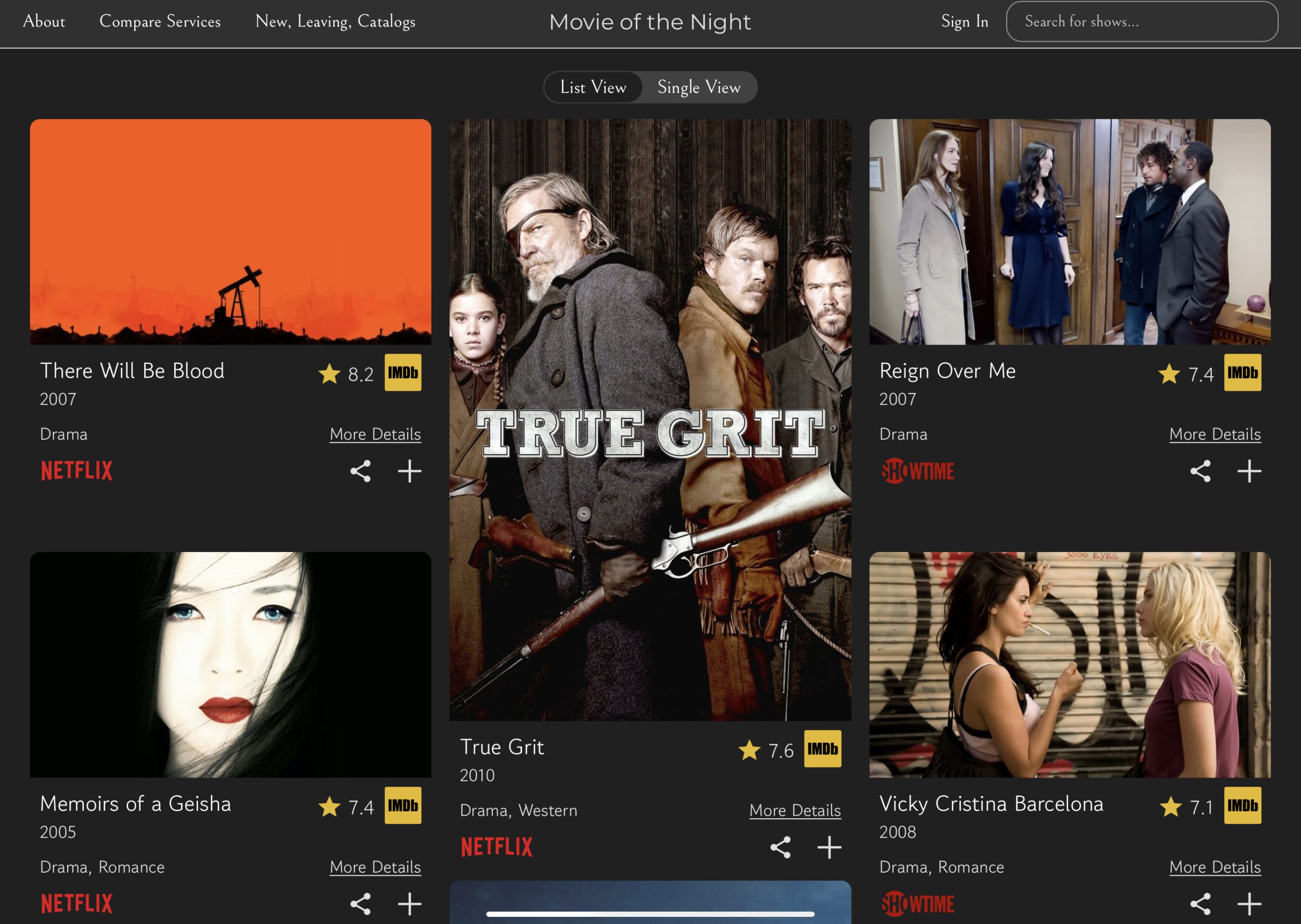 I reproduced the FAQs from this site to give you more insight into what you can expect by using this service.
About
Movie of the Night is a movie/series recommendation engine running since 2017.
Developer
Cevat Barış Yılmaz
Why should I sign in?
By signing in, you can create lists, save your favorite shows, track what's next on your watchlist and see where you can watch it. We also don't show things that are already in your lists (unless there's nothing else to show), so you'll get a fresh recommendation each time you look for something new. Having an account also helps you to keep your preferences sync across different devices.
Do you offer an API?
Yes! We offer our freemium
Streaming Availability API
on RapidAPI. With Streaming Availability API, you can easily query which titles are available on each supported service across 60 countries.
Attribution
This product uses the TMDb API but is not endorsed or certified by TMDb.